Manufactured UFO — 2011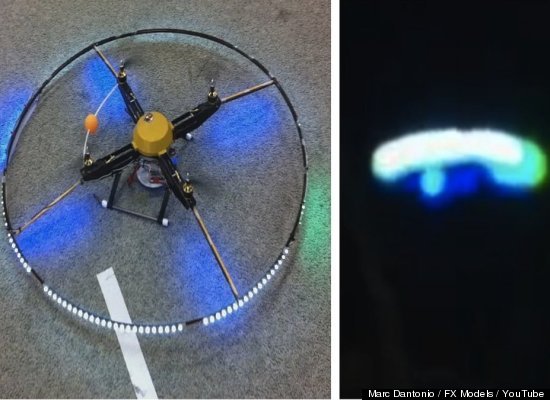 Pictured is a quad copter — a deliberately manufactured UFO created by special effects wizard Marc Dantonio for a National Geographic special, "The Truth Behind: UFOs," which aired in December 2011. On the left is what the small device looks like resting on the ground, measuring 4 feet in circumference. At right, is how it appeared behind a tree in the night sky.
Sunken Ship in the Baltic Sea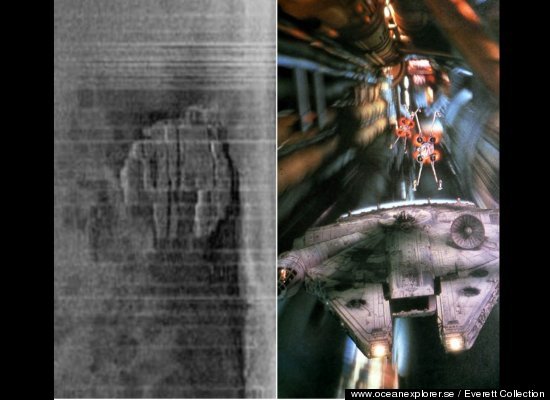 On June 19th the Swedish-based diving company Ocean Explorer discovered something they've never quite seen before. They were exploring in the Baltic Sea between Sweden and Finland looking for sunken treasures when a very unusual image suddenly appeared on the sonar. A 197 feet diameter cylinder shaped object was discovered at the depth of approximately 275 feet which resembles the Millennium Falcon from the movie Star Wars.
Lanterns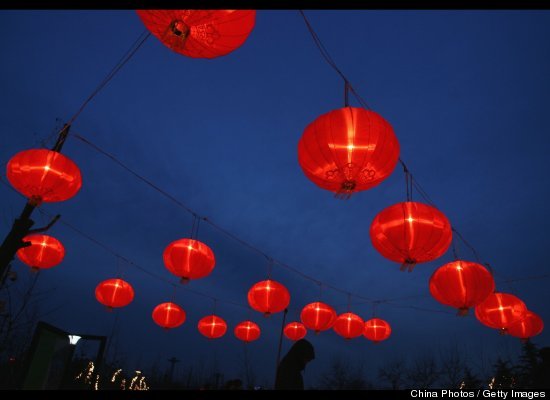 These candle-lit Chinese lanterns can rise high into the sky and were mistaken for UFOs in England.
Weather Phenomenon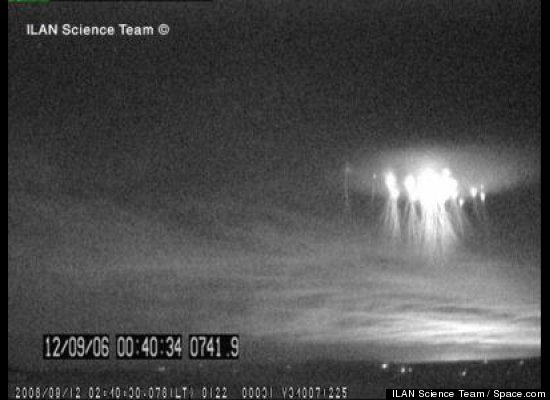 Some UFO sightings may be due to a natural phenomenon known as sprites, like this one shown from 2006. "Lightning from [a] thunderstorm excites the electric field above, producing a flash of light called a sprite," said geophysicist Colin Price.
Clouds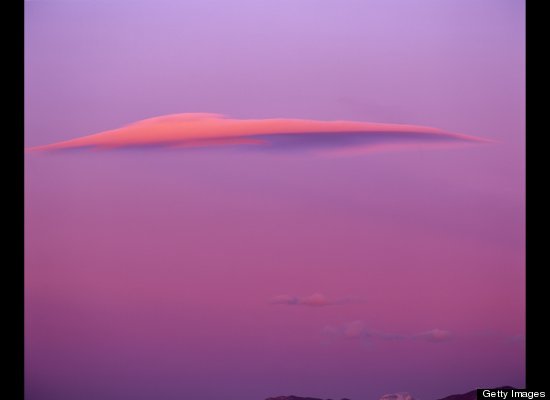 Clouds: Saucer-shaped or "lenticular" clouds that form at high altitudes have been confused with UFOs.
Meteors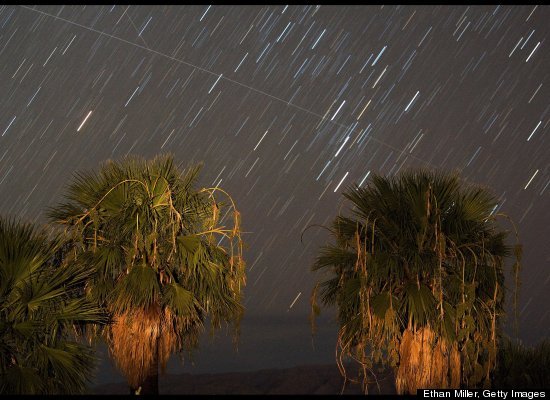 Meteors: Space debris can create a spectacular light show when it burns through the Earth's atmosphere, and sometimes reported as UFOs.
Civilian or Military Aircraft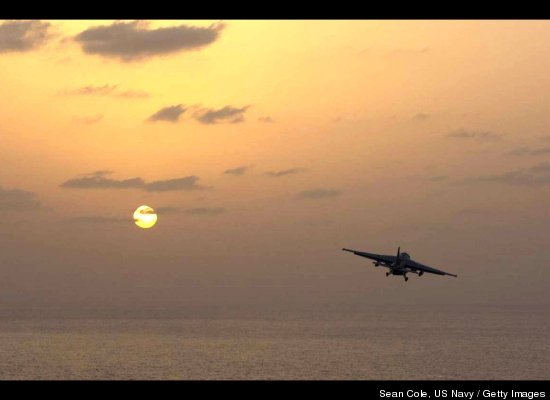 Civilian or military aircraft: Planes can look mysterious at night or in certain light conditions, thus confusing an observer.
Blimps or Advertising Balloons
Blimps or advertising balloons: These can look like flying saucers from some angles, especially at night.

Custom Search
Categories
Archives
Blogroll